A Website that Performs is a Beautiful Thing

A Website that Performs
is a Beautiful Thing
Etch your brand on your client's mind. Craft unique experiences that keep them coming back again. Transform casual visitors into loyal customers. By creating websites built around the people that use them, we make it easy for your audience to emotionally connect with your brand, fostering trust and loyalty.
User Experience is more than choosing the right colors and style: it's about knowing what the user needs, and making sure they get it as effectively as possible. Transform your website into a beautiful and functional experience that ensures your visitors feel welcomed and find what they're looking for.
Content Marketing Strategies that Work
Content Marketing
Strategies that Work
We want to show you know what you're talking about, so say goodbye to senseless social media posting. A comprehensive content marketing strategy ensures you offer your clients the information they need, when they need it. You will get back loyal clients that trust your advice and know you're there to lend a hand.
Our team will take an in-depth look at your market to discover what your users are looking for. By creating and distributing valuable, relevant and consistent content that actually helps your clients, customers and candidates, it will help position your business as a leader in your industry.
Optimizing for Search is the Key to Success
Optimizing for Search
is the Key to Success
Success goes hand in hand with search results. Our team is ready to help you stand out from the crowd by crafting a strategy that targets the traffic that you want. After researching your competitors, our team will create a custom-made SEO strategy to make sure clients and search engines will find you first.
When you have to have the number one spot without delay, we can develop a comprehensive digital advertising strategy to increase your visibility and get your message out into the world. Using specially crafted ads that carefully target your ideal client, we can help build genuine traffic, not just clicks.
Print and Design that will Make your Brand Shine
Print and Design will
Make your Brand Shine
Bring a cohesive look to your brand in and out of the digital sphere with our dedicated Design and Printing team. On the design front, we take care of creating distinct graphics and advertisements that showcase your brand and can be used in a variety of marketing projects.
Since it's not all about digital strategy and connections are made in the physical world, we can provide any printing capabilities your business requires. From business cards and general stationery to banners, signage and even vehicle wraps, we deliver crisp, attractive prints ready to be used in your next campaign.
Stay One Step Ahead of your Competitors
Stay One Step Ahead
of your Competitors
When your customers' demands and competition are ever-changing, your business needs the competitive edge. By having a deep understanding of your business and how you are positioned in your industry, you'll have the data needed to make effective, business-savvy decisions and outshine your competition.
Our team gathers all the information available about your industry and organization to contrast and analyze data, offering easy-to-understand conclusions that showcase what you're excelling at, what needs to be improved and all the market possibilities you can take advantage of to become an industry leader.
Sales & Marketing Support for your Front Lines
Sales & Marketing Support
for your Front Lines
We want to make the day-to-day operations easy so you can focus on growing your business. Our team offers a one-stop solution for all your sales and marketing requirements. Whether you're in need of traditional outreach or want to improve the performance of your team, we want to help you truly shine.
From cold calling and sales training, to branding, design and print advertising, our team is laser-focused on clearing the best path for your company. Let us know how you want to grow and we'll use our expertise to take your brand to where you want to go.
Website or Offsite: Server Solutions that Scale
Website or Offsite Servers:
Solutions that Scale
Reach every corner of the world with our Canadian-based cloud infrastructure. You'll be hosted in an eco-friendly data center with high speed interconnections to all the major Canadian telecom companies, as well as over provisioned ECC RAM, SSD storage and genuine Intel® Xeon® processors.
Whether you need Exchange email, offsite data storage, Microsoft Server clusters, or anything in between, our infrastructure is easily scalable to grow alongside your business. Our team is ready to configure server solutions so your company can operate as efficiently as it can, every minute of every day.
Our Specialty is Making you Look Good
Our Primary Goal is to
Make you Look Good!
At SEVEN, we're more than a hosting and digital marketing solution. We aim to become an essential part of your success, showing the world what makes your business unique. Our bespoke approach to digital marketing takes advantage of the latest research and technological advances. We create a strategy designed to grow with you, ensuring you're always a step ahead in today's competitive global market.
See our Previous Projects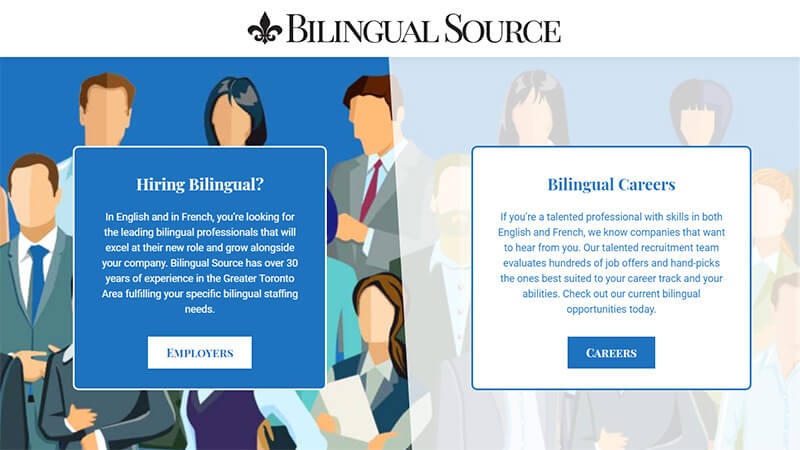 Designed from the ground up, this recruitment agency wanted to address two very different types of customer. Tracking the activity of the original website, we identified the value in creating duplicate sites for each group. Each site has the identical lead capture funnel layouts, but with unique content that speaks to their needs.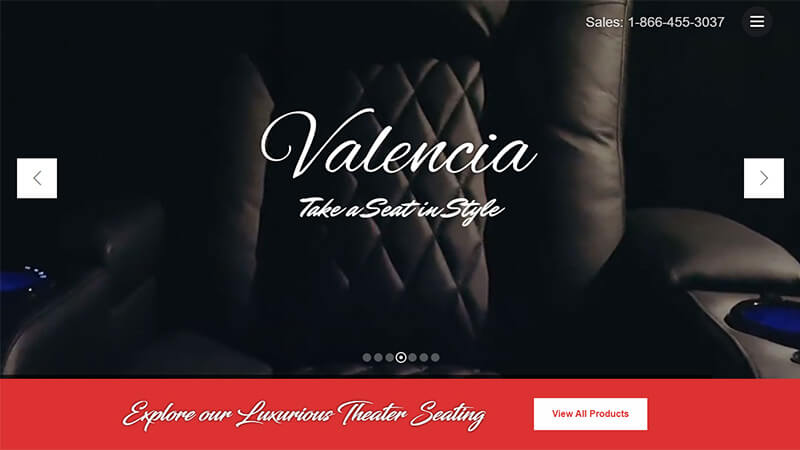 As a manufacturer of luxury home theater furniture, this client wanted to showcase their products in a way that captured the attention and imaginations of a wealthy market segment. We crafted entirely unique page layouts for each of their premium products, each one drawing inspiration from iconic high-end luxury brands.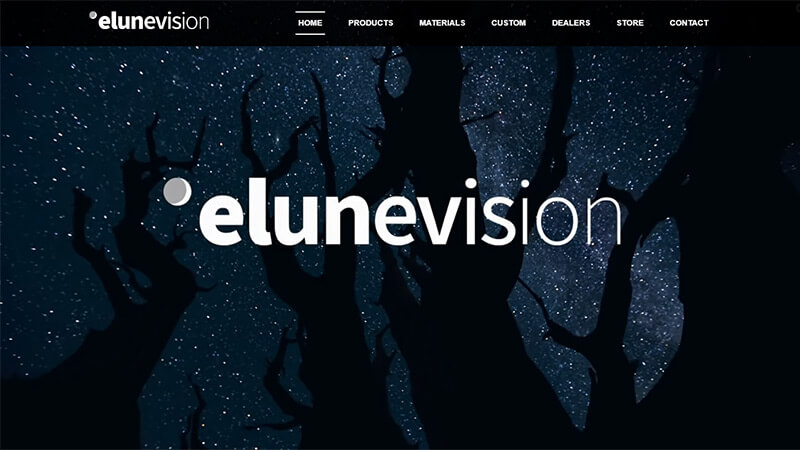 This client approached us with a dilema. They had to update several legacy products, while introducing new product lines – and their legacy website was just not up to the task. By rethinking the way they presented their product lineup, we made it easier for their users to understand the differentiation between their products.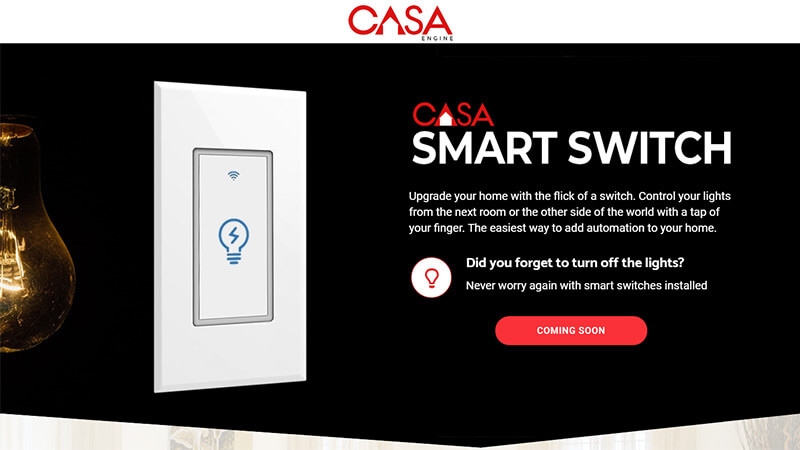 Launching during the heat of the "Smart Home" buzz, this startup had to create a message to attract investor attention quickly – before they had even had their first product ready. A textbook example of a single page website, it uses colour to break up each section; isolating the products, company vision, and contact form.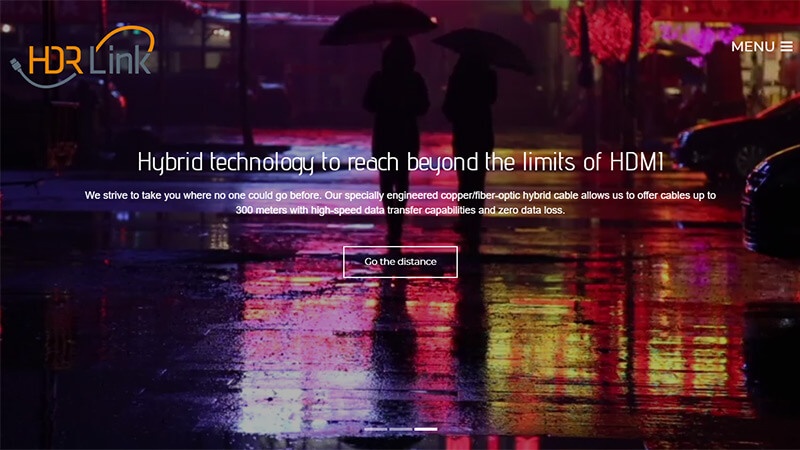 This company wanted a simple website to provide information about their fiber optic HDMI cables to dealers and integration companies. Balancing the need to be visually appealing and informative, this site includes a pop-up hiding more in-depth information, reducing the technical jargon and focusing on the products benefits.